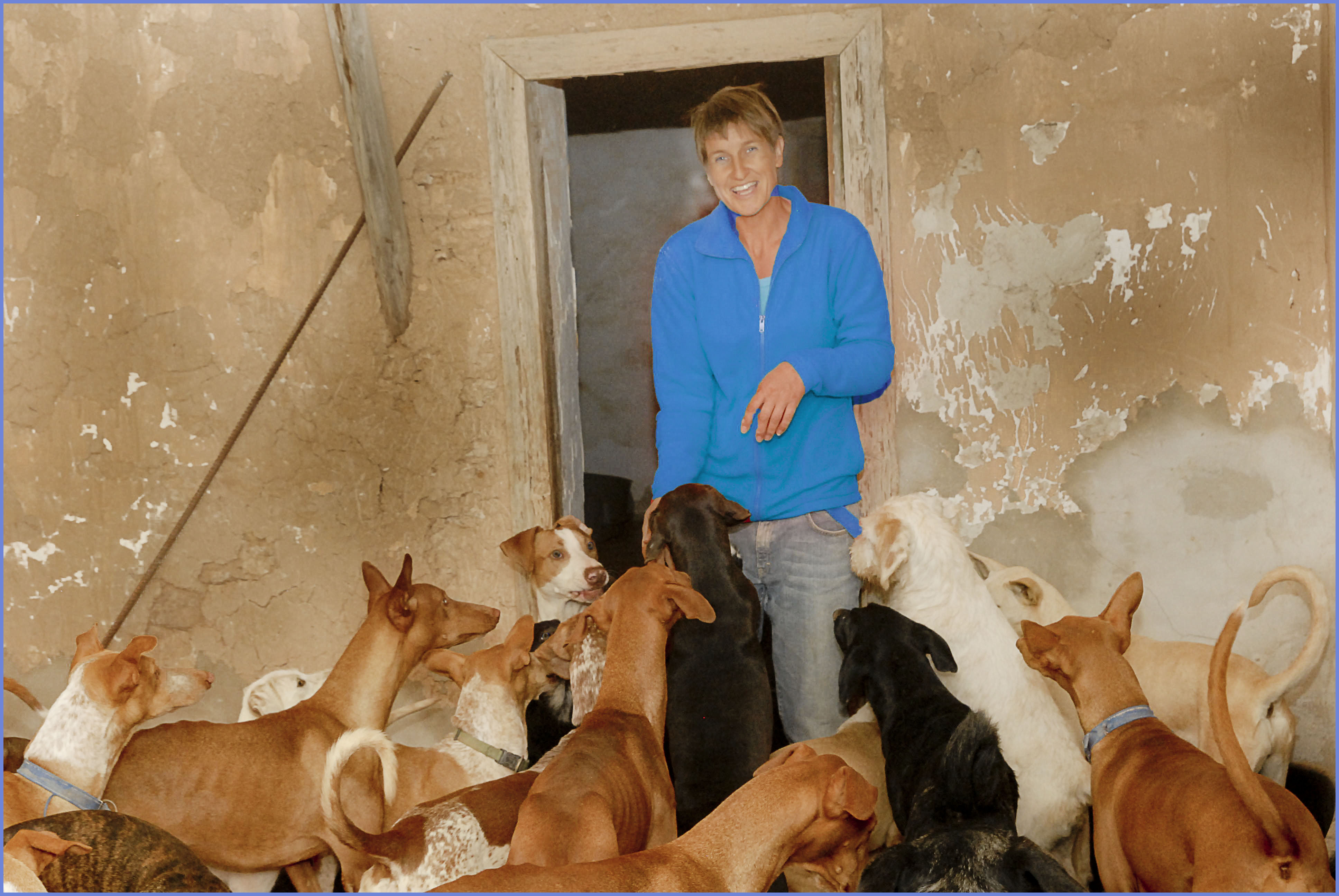 Elke met een aantal van haar Fuertedoggies
Al sinds 2002 verblijft ELKE op Fuerteventura (zo'n 4,5 uur vliegen van Nederland, België en Duitsland). Zij heeft zich het lot van de honden op dit Spaanse eiland altijd erg aangetrokken. Door de jaren heen heeft ze getracht om zoveel mogelijk noodlijdende dieren te helpen, het werd door de jaren heen een missie "For a better dog life on Fuerteventura"
In januari 2008 is Elke met de honden verhuisd naar de huidige, ruimere huurlocatie in het dorpje Las Pocetas. Het is een oude, al jarenlang leegstaande boerderij maar wel met geweldige mogelijkheden voor de honden. Stap voor stap is ze sindsdien alsmaar bezig geweest om een degelijke hondenopvang te realiseren. Een enorm karwei naast de gewone dagelijkse verzorging van een door de jaren heen alsmaar groeiende groep honden.

Gemiddeld lopen er anno 2013 zo'n 125 honden bij Elke op de finca rond.
Voor het opknappen van de verwaarloosde finca en het geschikt maken van het stuk land voor de opvang van zoveel honden is Elke voortdurend afhankelijk gebleven van praktische en financiële hulp.
Gelukkig is er dankzij de steun van vele mensen in de vorm van donaties en klushanden, sinds het begin al enorm veel voor de hondjes bereikt!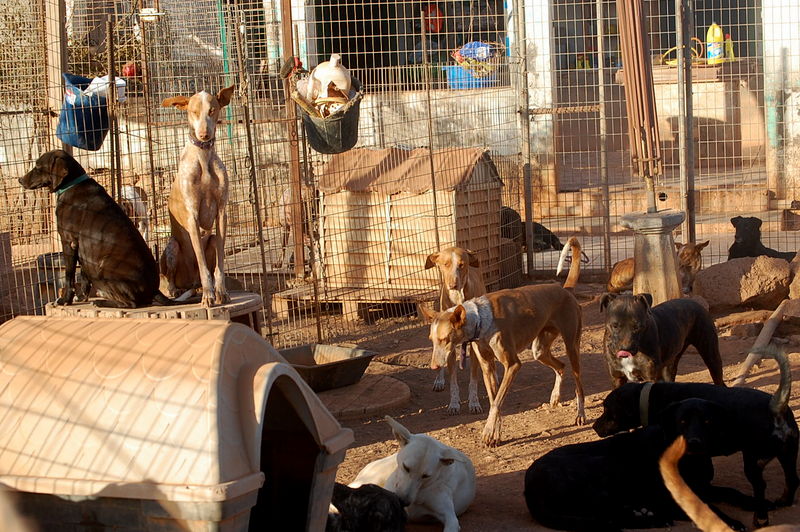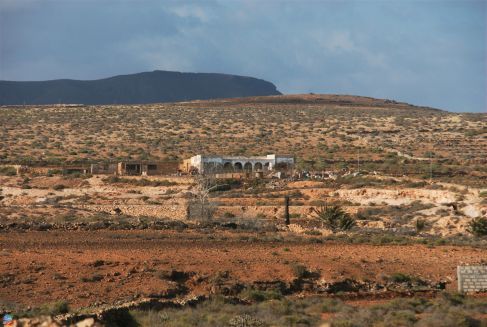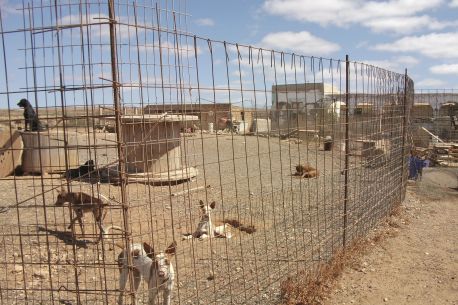 Als eerste werd destijds de zo noodzakelijke buitenomheining van het terrein gerealiseerd. Naarmate er meer donaties voor het hekwerk binnen kwamen kon dit omheinde terrein in de loop der jaren opgedeeld worden in meerdere aparte velden, opdat bij elkaar passende honden samen in groepjes geplaatst konden worden i.p.v. één grote roedel.
Voor de veiligheid van de honden werd er een sluis ofwel dubbele deur bij de ingang gerealiseerd en er werden voor de diverse ruimtes een flink aantal deuren gelast en geplaatst. Zo kwamen er in de loop der tijd steeds meer verschillende velden, sluizen en doorgangen bij.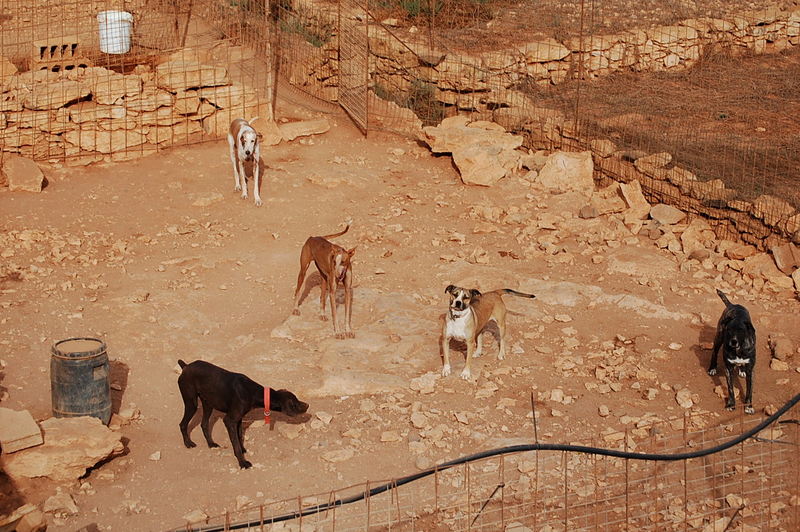 Verbeteringen werden gerealiseerd in de elektravoorziening en de noodzakelijke verlichting. Daarnaast is een groot deel van de daken vernieuwd en/ of gerepareerd daar ze deels ontbraken of lek waren. Toen de daken van de hondenverblijven op een klein gedeelte na grotendeels in orde waren, werd er geklust aan de vloeren van de nachtverblijven. Anno 2011 zijn de voormalige stalvloeren van een laag beton voorzien waarop tegels gelegd zijn, opdat de verblijven hygiënischer zijn en gemakkelijker schoon te houden (tevens werd daarmee afgerekend met de diep in de grond zittende, steeds hardnekkig terugkerende kippenvlooienplaag).

Elke is ook erg blij met de enorme verbetering van de watervoorziening op de finca. Voorheen liep ze met emmers water voor de honden over de verschillende velden te zeulen omdat er slechts 1 aftappunt voor het water was. Inmiddels is de oorspronkelijke (lekkende) waterleiding vanaf de weg vervangen door een nieuwe en betere slang en verlengd over de diverse hondenvelden. Daardoor heeft nu ieder veld z'n eigen aftappunt voor het drinkwater gekregen.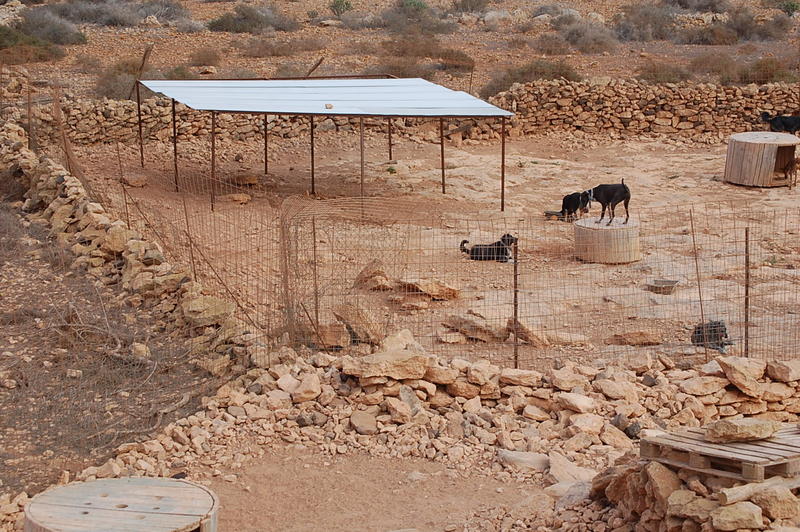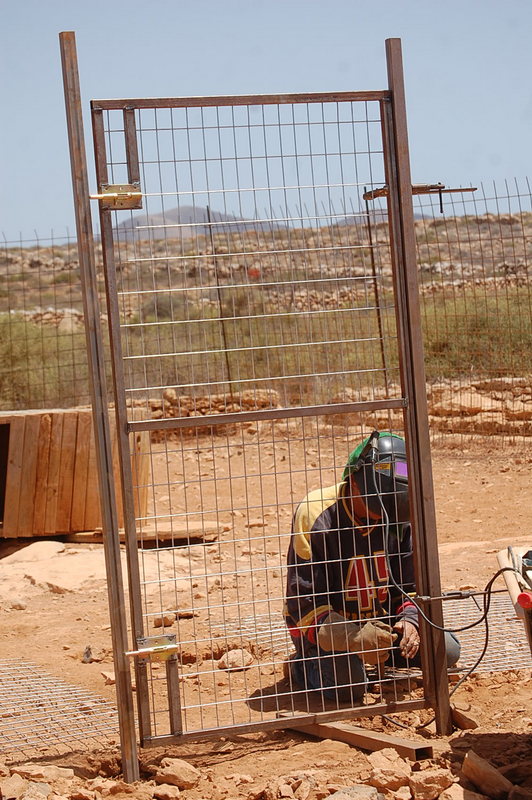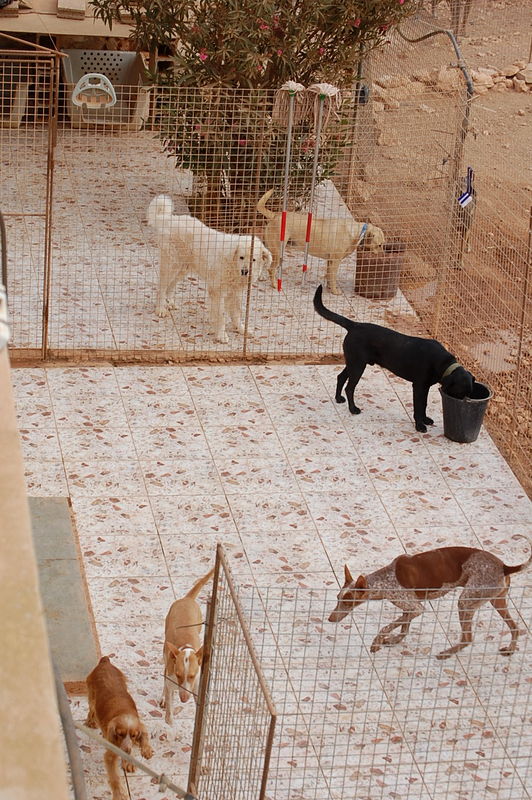 Het jaar 2012 was qua kluswerk vooral gericht op de opsplitsing van nog meer velden, extra doorgangen en sluizen en benodigde schaduwplekken vanwege de toename van het aantal honden op de finca.
Anno 2013 telt de Fuertedogs finca nu zo rond de 21 apart omheinde velden/veldjes en zijn er totaal 22 dag /nacht-ruimtes dan wel terrassen, opdat alle aanwezige honden over een veilig plekje kunnen beschikken en de ruimte hebben om in groepsverband te spelen, slapen, eten en drinken. Heel nuttig in het broodnodige socialisatieproces. Alle honden hebben s'nachts een overdekte plek om te slapen en zijn overdag buiten, verdeeld over de diverse velden en terrassen. S'morgens worden op alle velden en terrassen de diverse teilen en emmers water ververst, voer neergezet en poep geraapt, en dan begint daarna de enorme schoonmaak klus van alle verblijven. Bijna niet te doen voor één persoon alleen, zeker niet als er tussendoor nog voer gehaald moet worden, honden naar de dierenarts moeten of er honden naar een nieuw thuis vliegen en op tijd op de luchthaven moeten zijn. Een zware dobber dus.
Gelukkig melden zich de laatste tijd steeds meer mensen die een keer een weekje willen meedraaien.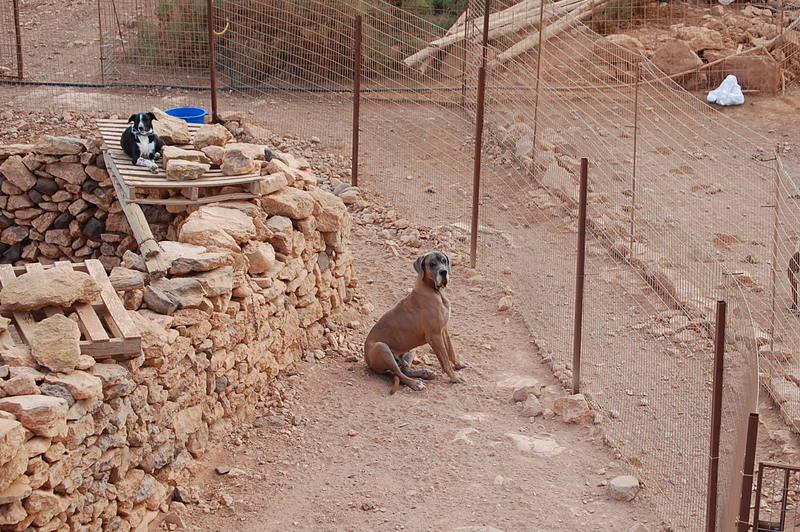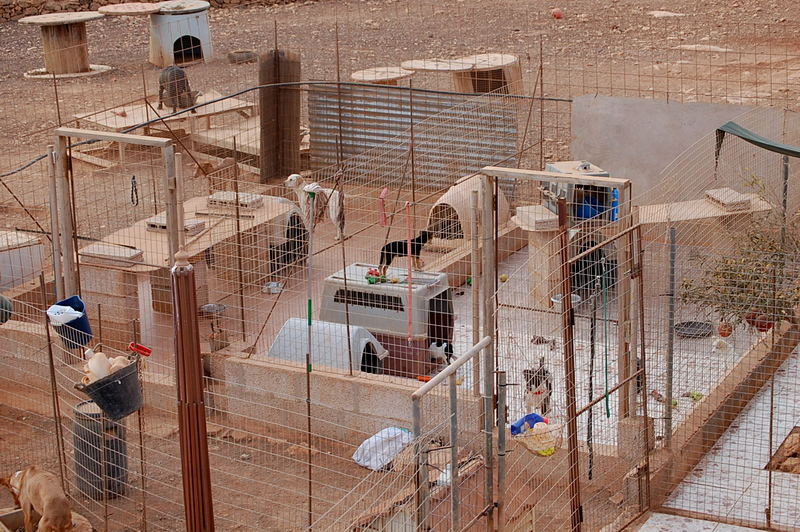 Al met al zijn er in de loop der tijd tal van projecten geweest om tot verbetering van de hondenopvang te komen. Ondanks al deze reeds bereikte resultaten is de Fuertedogs finca naar Nederlandse begrippen nog steeds een primitieve opvang en valt er nog heel veel meer te doen en te wensen:
BOVENAL dagelijkse hulp bij het schoonmaken van alle dag/nachtverblijven, terrassen en poeprapen op de velden
meer hondenhokken en schaduwverblijven / afdakjes i.v.m. de nodige beschutting tegen de hete Canarische zon
verbeteren van zwakke plekken in de omheining zodat deze 'ontsnappingsproof' is voor alle honden
regelmatig behandelen van alle terreinen tegen vlooien, een hele klus met zoveel velden
reparatie en onderhoud van nachtverblijven, hekwerk en deuren - vrijwillige lassers zijn zeer welkom!
repareren en stukadoren van afgebrokkelde muren
verven en opknappen van het oude, verwaarloosde gebouw etc..
nieuwe flyers ter vervanging van de eerdere folders uit 2008
-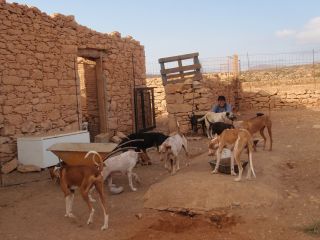 Dankzij regelmatige gulle donaties van een aantal mensen kon / kan er gelukkig iedere keer weer wat klusmateriaal aangekocht worden voor het verder opknappen en verbeteren van de hondenopvang.
Onnodig te zeggen dat Elke / Stichting Fuertedogs nog steeds op zoek is naar mensen en bedrijven die de losse eindjes willen sponsoren alsmede naar vrijwilligers die willen helpen met de klus- en schoonmaakwerkzaamheden op de finca.
Voor 2013 hoopt Elke vooral op meer structurele hulp ter plekke, ondanks dat zij op deze locatie al weer 5 jaar dag en nacht in touw is voor de hondjes staat zij er helaas het grootste deel van het jaar toch nog steeds alleen voor.
Elke's project heeft ondertussen een dermate grote omvang gekregen dat men dagelijks op de finca eigenlijk minimaal 3 mensen nodig heeft om alles voor de honden optimaal rond te krijgen. En dan nog....is er altijd meer te doen en te verbeteren. Van lokale bewoners is weinig tot geen hulp te verwachten en helaas beschikt stichting Fuertedogs niet over zodanige financiële middelen dat er een betaalde kracht zou kunnen worden aangetrokken.
Een zorgelijke situatie dus en alle serieuze hulp, vooral voor langere tijd, blijft dan ook zeer welkom!!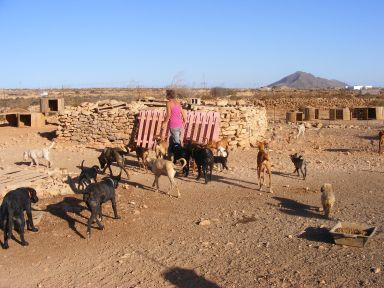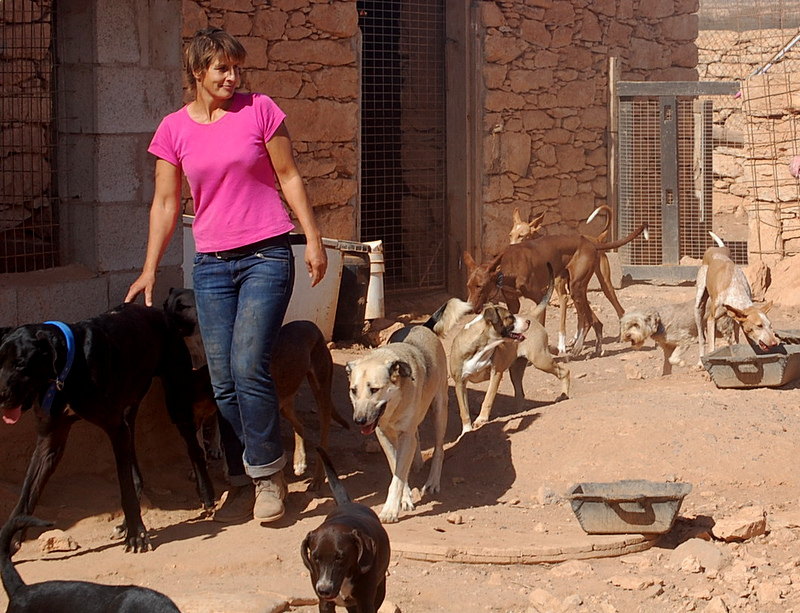 Patrick Fassaert & Karen den Braven bezochten tijdens hun vakanties op Fuerteventura meerdere malen de Fuertedogs honden. Zij trakteerden ook een aantal van de fincahondjes op een stranduitje. Bovenstaand filmpje (2010) werd door hen gemaakt. Dank aan Karen & Patrick voor alles wat zij destijds voor al die hondjes deden en doneerden. SUPER!
Vergeleken met de situatie op het filmpje uit 2010 is er anno 2013 enorm veel veranderd en bijgeklust en zijn er intussen velen projecten en verbeteringen gerealiseerd en ziet het er allemaal al weer zoveel anders uit. Bovendien lopen er nu zo rond de 125 honden rond, tegen destijds 75.
Elke and the finca

Elke has been staying in Fuerteventura since 2002. (Over a 4 hour flight from England, Holland, Belgium and Germany). She has always taken the dogs´ fate to heart and has tried to help as many as possible over the years. She nowadays has around 120 dogs in her care at any one time! In January 2008 Elke was successful in renting a neglected farmhouse in the small village of Las Pocetas. It has fantastic potential to accommodate the dogs with a large area of land surrounding it. Gradually, it is becoming a respectable dog sanctuary - an enormous task as well as the daily care of so many of dogs.

Practical and financial help is always needed to restore the neglected finca and to ensure the land is suitable for the dogs. Thanks to the support of many people, both financial and physical, much has been done since January 2008. Firstly, the much needed fencing around the property was erected. Then, as more donations for the fencing were made, we were able to divide the large area into separate smaller areas. For the safety of the dogs a "sluice", which is a double gate, is now at the entrance and various finca doors have been made and fitted. The electricity supply and, the much needed, lighting has also been improved.

Large parts of the leaking roofs have also been fixed or replaced and most are now okay. As a result of this we can continue working on the floors to give the dogs a nice place to stay at night. The former stables are getting concrete floors and are already partly tiled which is far more hygienic and easier to keep clean. It also kills off the chicken fleas. Elke is very pleased with the huge improvement of the water supply. In the early days she had to walk round the fields with buckets of water because there was just one outside tap. Now the original, leaking water pipes have been replaced with new ones and a better system extends out to the other areas so each area has its' own tap. Ideal!
As you can see, over the last two years lots has been done to improve the dog shelter, however, there's still a lot to do.

- Make more kennels and create shaded areas for protection against the hot sun.
- Maintenance work of fences and nightkennels, welding jobs
- Repair and plaster the broken walls.
- Paint and restore the building.
- Making new flyers, replacing the flyers from 2008
Thanks to regular, generous donations we can gradually buy new materials to enable us to continue to repair and improve the dog shelter. As there is still a lot to do Elke and the Foundation Fuertedogs are always looking for people and companies who would like to sponsor the finca by donating money or materials. We are also, continually, looking for volunteers who want to help us with their time and energy so that we can improve the finca and give the dogs a better life in Fuerteventura! Can you help Elke and the dogs? If so, send an email to
Dit e-mailadres wordt beveiligd tegen spambots. JavaScript dient ingeschakeld te zijn om het te bekijken.

.
_
UPDATE 2013
Elke is staying since 2002 on Fuerteventura (about 4.5 hours flying from Netherlands, Belgium and Germany) and has always taken the fate of the Spanish dogs to heart and has tried to help as many as possible over the years. The mission through the years became "For a better dog life on Fuerteventura"
Since January 2008 she is moved to a broader rental location in the village of Las Pocetas. It is an old farmhouse, which stood empty for years but with great possibilities for the dogs. Step by step she is since then trying to realize a solid and respectable sanctuary for dogs. A huge job in addition to the regular daily care for such an large group of dogs.
On average there are nowadays around 120 dogs at the finca.
For refurbishing the for years long-neglected finca and making the piece of land suitable for the reception of so many dogs Elke is constantly depending on practical and financial help.
Fortunately there is thanks to the support of many people in the form of donations and helping hands. Since the beginning there has been already huge lot already achieved!
At first was it necessary to build the outside fence of the site. As more donations for the fencing arrived it became possible over the years within this fenced area to divide the land into multiple separate fields. Therefore it became possible to make several groups of dogs who matches, instead of one big group.
There was a corridor for the safety of the dogs at the entrance and there were quite a few doors for the various areas welded and posted.
There were improvements in the electricity supply and the necessary lighting. A large part of the roof was renewed or repaired. In 2011 the roofs of the dogs stays are fixed, so they can all sleep sheltered for the night.
The former stables have now a layer of concrete and are tiled so the stays are more hygienic and easier to keep clean (At the same time the problem was solved with the seated deep in the ground chicken flea infestation).
Elke is also very pleased with the vast improvement of the water supply on the finca. Formerly she ran with buckets of water for the dogs on the different fields because there is only 1 drain point for the water was. Meanwhile the original (leaking) water pipe from the road is replaced by a new and better hose and extended on the various dogs fields. Now each field has therefore its own drain point for the drinking water.
2012 in terms of job work was focused on the breakdown of more fields, passages and locks and shadow spots required because of the increase in the number of dogs on the finca.
Anno 2013 counts the Fuertedogs around 21 separate fenced fields/finca fields and there are total 22 day-/night stay or terraces, so that all present dogs have a safe spot and have the space to play in small groups, sleeping, eating and drinking. All dogs have overnight a covered place to sleep and are outside during the day, distributed over the various fields and terraces.
Every day starts with cleaning and refilling the buckets of water on all the various fields and terraces. Then filling the mangers with foods, picking the droppings and then begins the huge job cleaning of all accommodations. That all is a lot of work for one person alone, because there is more to do: buying food for the dogs, bringing dogs to the veterinarian or bringing dogs to the airport on time on their way to a new home. A tough one.
Fortunately, more and more people come over to work on the finca a week of more.
All in all, there are numerous projects over time to improve the dogs care. Despite all the improvements already achieved remains a primitive shelter and there is still a lot to do and wishes:
ABOVE ALL daily help with cleaning all day/night stay, terraces and picking droppings on the fields
more dog houses and shadow stay/roofs to give the necessary shelter from the hot Canarian sunshine
improve weaknesses in the fence so that this is 'escape proof ' for all dogs
on a regular base cleaning alle the fields to eliminate the chicken fleas
repair and maintenance services of night stay, fencing and doors- voluntary welders are very welcome!
repair and plastering of crumbled walls
paints and refurbishing of the old, neglected building etc..
Making new flyers, replacing the flyers from 2008
Thanks to regular generous donations from a number of people could/can, fortunately, what job each time material be purchased for further refurbishing and improving the dogs care.
There is much to do, Elke/Stichting Fuertedogs is still looking for people and companies who want to sponsor as well as volunteers who want to help with the job work on the finca.
For 2013 hopes Elke especially on more structural aid on the spot, after 5 years, day and night busy for the doggies there, she is for a large percentage of the year on her own. Elke's project has become overwhelming, so that actually at least 3 people are needed for all the jobs on the finca. It is not to be expected that any help is given by the local residents and unfortunately the financial resources of the Fuertedogs Foundation are limited.
A worrying situation and all serious help, especially so for any length of time, is therefore very welcome!!
Elke und die Finca
Bereits seit 2002 lebt Elke auf Fuerteventura, ca.4,5 Flugstunden von den Niederlanden, Belgien und Deutschland entfernt . Sie hat sich schon immer sehr um das Schicksal der Hunde auf dieser spanischen Insel gekümmert und im Laufe der Jahre versucht, so vielen in Not geratenen Hunden wie möglich zu helfen. Ihre Arbeit wurde zur Mission: "For a better dog life on Fuerteventura".
Im Januar 2008 ist sie mit den Hunden in ein geräumiges Mietobjekt im Dorf Las Pocetas übersiedelt. Es ist ein altes Bauernhaus (Finca), das jahrelang leer stand, für die Hunde aber großartige Möglichkeiten bietet. Schritt für Schritt versucht Elke seitdem, eine solide Hundeauffangstation zu realisieren. Eine riesige und mühsame Aufgabe neben der regelmäßigen täglichen Pflege der Hundegruppe, die im Laufe der Jahre stetig zunimmt.
Im Durchschnitt sind momentan, im Jahre 2013, rund 125 Hunde auf der Finca.
Für die Instandsetzung der vernachlässigten Finca benötigt Elke ständig praktische und finanzielle Hilfe, um das Gelände adäquat für so viele Hunde herzurichten.
Glücklicherweise konnte seit dem Beginn der Auffangstation dank der Unterstützung vieler Menschen in Form von Spenden und Verrichtung von Bauarbeiten, schon eine Menge für die Hunde erreicht werden.
Zuerst wurde das gesamte Grundstück eingezäunt. Im Laufe der Jahre kamen mehr Spenden für die Einfriedung, sodass das Gesamtgelände in mehrere Einzelfelder aufgeteilt werden konnte. So konnten Hunde, die gut zueinander passten, gemeinsam in kleinen Gruppen gehalten werden anstatt in einer großen Hundegruppe.
Zur Sicherheit der Hunde wurde eine Art Schleuse in Form einer Doppeltür am Eingang realisiert, und für die verschiedenen Bereiche wurde ein große Zahl von Türen geschweißt und eingebaut, sodass im Laufe der Zeit stets mehr verschiedene Felder, Schleusen und Durchgänge hinzukamen.
Auch gab es Verbesserungen in der Stromversorgung und der notwendigen Beleuchtung. Darüber hinaus wurden die Dächer renoviert, erneuert oder repariert, da entweder gar kein Dach vorhanden oder aber das bestehende Dach undicht war.
Nachdem die Dächer der Hundeunterkünfte zum größten Teil in Ordnung waren, begann die Arbeit auf den Böden der Nachtunterkünfte. Im Jahre 2011 wurden die früheren Stallböden betoniert und gefliest, sodass die Unterkünfte hygienischer und leichter zu reinigen sind (Auch wurde dadurch mit den tief im Boden sitzenden und stets zurückkehrenden sogenannten "Hühnerflöhen" abgerechnet)
Elke ist auch sehr erfreut über die Vereinfachung der Wasserversorgung auf der Finca. Am Anfang schleppte sie Wassereimer für die Hunde zu den verschiedenen Bereichen, denn es gab nur einen einzigen Wasseranschluss. Inzwischen wurde die ursprüngliche (undichte) Wasserleitung von der Straße her durch einen neuen und besseren Schlauch ersetzt und wurde auf alle Felder der Hunde erweitert. Nun hat jedes Feld einen eigenen Trinkwasseranschluss.
Aufgrund der zunehmenden Anzahl von Hunden hat sich die Arbeit 2012 vor allem auf die Aufteilung weiterer Felder, zusätzliche Durchgänge und Schleusen sowie die Verwirklichung notwendiger Schattenplätze konzentriert.
Im Jahr 2013 zählt die Fuertedogsfinca 21 separat eingezäunte Felder und insgesamt 22 Tag/Nachtunterkünfte bzw. Terrassen, sodass alle Hunde über einen sicheren Platz verfügen und die Gelegenheit haben, in Gruppenverband zu spielen, schlafen, essen und trinken. Für die Sozialisierung der Hunde ist das sehr wichtig. Alle Hunde haben nachts einen überdachten Schlafplatz und sind tagsüber draußen, verteilt über die verschiedenen Felder und Terrassen.
Morgens wird auf allen Feldern und Terrassen der Inhalt der verschiedenen Wasserbehälter erneuert, es wird Futter hingestellt, und der Hundekot wird aufgeräumt. Danach beginnt die sehr arbeitsintensive Reinigung aller Unterkünfte. Das alles ist für eine Person allein beinahe nicht zu schaffen, zumal auch noch Tierarztbesuche und Futtereinkäufe hinzukommen und Elke außerdem Hunde zum Flughafen bringen muss, die ein neues Zuhause gefunden haben. Eine ungeheure Aufgabe.
Glücklicherweise melden sich immer mehr Leute freiwillig , um eine Woche zu helfen.
Alles in allem gab es im Laufe der Zeit zahlreiche Projekte zur Verbesserung der Unterkunft und Pflege der Hunde. Trotz dieser bereits erzielten Verbesserungen bleibt es eine primitive Unterkunft, und es gibt noch viel zu tun.
Elke wünscht sich vor allem Hilfe für die tägliche Reinigung aller Tag/Nachtunterkünfte und Terrassen sowie beim Aufräumen des Hundekotes auf den Feldern.
Weitere Punkte auf Elkes "Wunschliste":
mehr Hundehütten und Schattenplätze zum notwendigen Schutz gegen die heiße kanarische Sonne
Hilfe beim Ausbessern der Schwachstellen im Zaun, sodass dieser ausbruchssicher für alle Hunde ist
Regelmäßige Behandlung des gesamten Geländes gegen Flöhe, eine große Aufgabe bei all den Feldern
Reparatur und Wartung von Nachtunterkünften, Zäunen und Türen - freiwillige Schweißer sind herzlich willkommen.
Reparatur und Vergipsen von abgebröckelten Wänden
Streichen und Sanierung des alten, vernachlässigten Gebäudes usw.
Neue Prospekte, um die früheren aus dem Jahre 2008 zu ersetzen
Dank regelmäßiger großzügiger Spenden einiger Menschen konnte/kann bisher zum Glück immer mal wieder Material für weitere Sanierungsarbeiten und Verbesserungen der Auffangstation erworben werden. Unnötig zu sagen, dass Elke bzw. der Verein Fuertedogs immer noch auf der Suche nach Menschen und Firmen sind, die Teilspenden erbringen, als auch nach ehrenamtlichen Mitarbeitern, die mit den Bau- und Reinigungsarbeiten auf der Finca helfen wollen.
Für 2013 erhofft Elke sich besonders mehr strukturelle Hilfe vor Ort. Denn obwohl sie auf diesem Gelände bereits seit 5 Jahren Tag und Nacht zum Wohl der Hunde beschäftigt ist, muss sie diese Aufgabe den größten Teil des Jahres immer noch alleine bewältigen.
Elkes Projekt hat inzwischen ein solches Ausmaß angenommen, dass man auf der Finca eigentlich täglich mindestens 3 Menschen benötigen würde, um alles optimal für die Hunde zu regeln. Und selbst dann… gibt es immer noch mehr zu tun und zu verbessern. Von der örtlichen Bevölkerung ist wenig oder gar keine Hilfe zu erwarten, und leider verfügt der Verein Fuertedogs nicht über die finanziellen Mittel, um einen bezahlten Mitarbeiter einstellen zu können.
Eine Besorgnis erregende Situation und alle ernst gemeinte Hilfe, besonders für einen längeren Zeitraum, ist daher sehr willkommen!
Möchten Sie Elke und den Hunden helfen? Bitte senden Sie dann eine Mail an
Dit e-mailadres wordt beveiligd tegen spambots. JavaScript dient ingeschakeld te zijn om het te bekijken.